Innovation Through Automation
Optimizing manufacturing productivity through custom-engineered system control & robotic integration.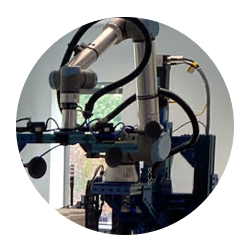 NEW! Affordable Automation Packages
Click Here to generate a FREE no obligation quote to automate your manual manufacturing process.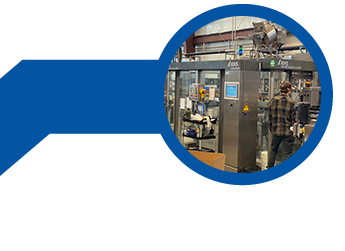 Automation Design
We support companies seeking to increase production and safety, eliminate bottlenecks, and lower their production/operating costs through innovative technology. In contrast to many integrators using inefficient "off the shelf" solutions or "plug and play" robotics, we partner in creating custom, scalable solutions appropriately designed for business of all sizes and industries.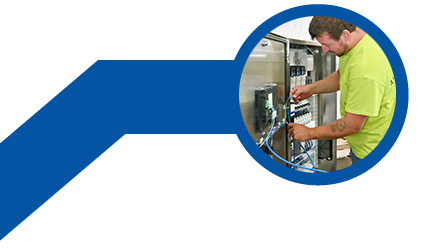 Electrical Engineering
Our team of mechanical, electrical and programming engineers support each other in providing full-service solutions for industrial networks. On-site services include troubleshooting, support, warranty, monitoring and maintenance. Options range from completely new custom development to upgrades of existing systems or the need to migrate from an outdated current system/program.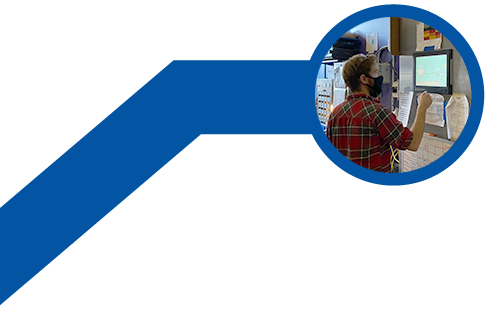 Control Panel
Manufacturing
& Installation
Designing, engineering and fabricating control panels is at the core of what we do. Master and Journeymen electricians will install and wire uL 508 Control Panels built in our facility at your location. We utilize the best components (meeting UL and ISO standards) from industry leading manufacturers to guarantee quality and support. Our finished products are a blend of art and science while taking into consideration safety, functionality and durability.
WHAT WE DO…
Automation Solutions LLC is a manufacturing automation company focused on helping companies upgrade antiquated or unsupportable machine control systems – providing for faster (more automated) processes, machine data acquisition & storage, and remote monitoring via smart device or remote computer. As a systems integrator with Automation Design, Electrical Engineering and Control Panel Manufacturing & Installation services, we are uniquely qualified to provide turn-key solutions for automated system control. Having all of these services under one roof ensures each function will perform as expected – eliminating the increased time and cost of having to collaborate with multiple service providers specializing in different areas.
Once upgraded, these modern systems can utilize remote monitoring capabilities, accessible via any internet connected device regardless of location. Additionally, our solutions connect with C-suite business systems to provide feedback for maintenance, inventory control and scheduling – ensuring your operational goals are continuously monitored and achieved.
We're a boutique partner specializing in the creation of innovative PLC and computer-based solutions providing increased performance, reliability, and production efficiencies. While "boutique" may sound expensive, our customers have found our solutions to be custom tailored to meet their specific requirements, providing a more economically viable solution vs. pre-packaged offerings requiring modification or featuring unnecessary components. We offer scalable automation and robotics solutions for manufacturers of all sizes, across every type of industry.
Optimizing Process Control To Generate 3 Critical Outcomes For Factories & Manufacturers.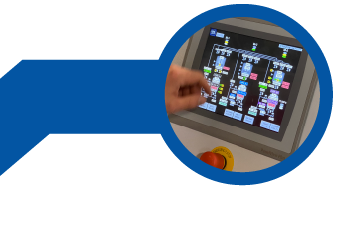 Innovate
Leveraging the latest technology to provide your operation more consistent, repeatable outcomes, while elevating operational throughput via processes designed to future-proof your business.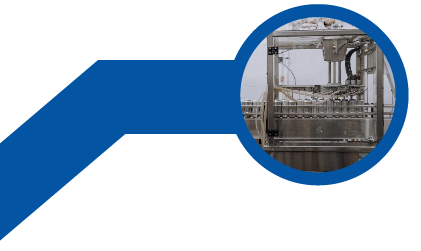 Optimize
Pursuing the most effective process and custom-tailored solutions to achieve your desired outcome; or establishing protocols for preventative maintenance to minimize downtime.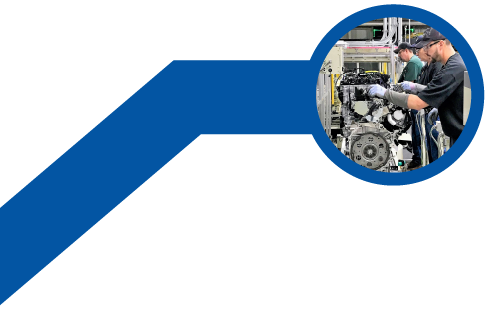 Reduce
Partnering to find efficiencies across your operations, resulting in cost savings and decreased machine downtime.