Our Expertise Benefits Customers, Clients and Business Partners
Automation Solutions understands every business is unique. We put the "C-U-S-T-O-M" in CUSTOMER; providing custom solutions for everyone we work with. During the course of our success, we have been fortunate to provide solutions for partners across almost every industry. Specific elements of each program have contributed to our knowledge base – helping establish a library of case studies to showcase our work.
We encourage you to review this sampling of work for projects that may contain aspects similar to your company's requirements. We're always open to discussing aspects of new potential projects and encourage you to contact us with any inquiries.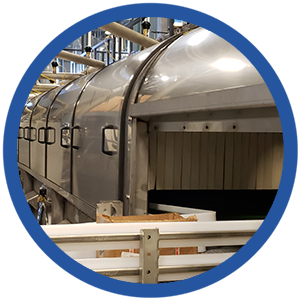 Combine machining and pasteurizing expertise with engineering and automation proficiency creates a formidable team, one that is unparalleled across the brewing/beverage industry.