Meet The People Who Drive The Performance
We have key leaders across our organization to ensure a complete understanding of your automation needs and to deliver flawless execution and implementation of every project.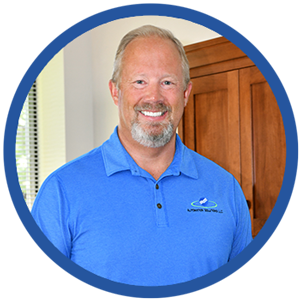 Steve Nordness
President
Steve Nordness was "born and brewed" in the metro Milwaukee area. A WI native who attended the University of WI-Platteville and Waukesha Co. Technical College, Steve is not only one of the area's experts in Automation and Control Systems, having led or assisted with key operations at organizations both large and small; he's been successful in helping to achieve the automation goals of companies across the country. While enjoying a prosperous career with a prominent electrical company, Steve decided he wanted to focus on a more specific aspect of the business, eventually leaving to form Automation Solutions LLC.
Steve's always possessed the ability to examine an organization's productivity levels and processes, finding ways to achieve operational enhancements and efficiencies aligning to the ROI goals of the customer. This skill set helped create the values shared across all employees at Automation Solutions LLC:
Another trait of Steve's, which is shared across the organization, is the belief that since no two business are exactly alike, every client is privy to custom solutions designed for their specific needs. While there may be times an "off the shelf" solution could be the answer, Steve enjoys examining the issue to find ways that particular solution could be expertly crafted to more specifically deliver the customer's objective. He often equates this level of service to what you would expect from a boutique retail store or custom tailor. For some customers, there may be a place for "off the shelf," but when you're seeking an option you want to feel really good about (knowing it was designed with the best intention for you), Automation Solutions LLC is the answer.
Since opening the doors to Automation Solutions LLC in 2011, Steve's been the one overseeing big picture goals for the company, while remaining close to the daily operations. From sales proposals to panel installation, Steve remains involved where appropriate in order to stay in touch with the work Automation Solutions LLC puts forth.
Steve enjoys spending time away from the office with his family, in addition to the never-ending quest for that perfect round of golf. Now if only there was a way to automate that much needed 9-iron fade from 110 yards out from the pin…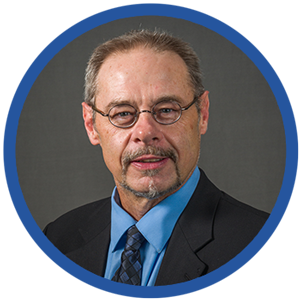 Carl Penner
Business Development
"We are completely satisfied with the service we receive from Carl Penner – with his assistance, all issues are addressed."
Cherie Ruebensam
Wisconsin Oven Corporation
East Troy, WI
"Excellent service provider, rare among the many that I deal with on a daily basis. Over the years, many critical repairs were facilitated through recommendations and technical expertise."
Mary Roe
Veolia Water North America Jones Island Wastewater Treatment Plant
Milwaukee, WI
Carl Penner
Business Development
Carl is a graduate of the University of Wisconsin-Madison who has spent his career in Southeast Wisconsin serving the Industrial Marketplace. With in-depth knowledge of electrical and mechanical systems, coupled with a proven track record of meeting customer needs, Carl joins Automation Solutions LLC as a representative ready to serve the Automation, Panel Building and On-Site Service requirements of customers.
Over an eighteen year period, Carl helped transform a small, low-voltage motor repair shop in Racine County into a large medium-voltage shop, requiring a major building addition, larger trucks, additional shop technicians, increased warehouse capacity and capital equipment purchases. Most recently, Carl added extensive automation experience as an Account Manager for the local Rockwell Automation distributor.
Carl has an extensive list of OEMs and End Users with whom he's done business and maintains relationships.
OEMs
End Users
Additionally, Carl has enjoyed the good fortune of working with prominent customers requiring automation services, many of which he maintains strong lasting relationships. A sampling of these customers is listed below:
Customers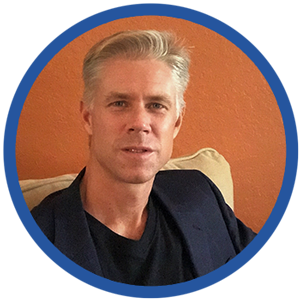 Michael Shea
VP-Marketing
A graduate of Marquette University who relocated to South Florida to run an International Marketing Agency, Michael Shea recently returned to his Midwest roots and joins Automation Solutions as our Vice President of Marketing. While serving as the Managing Partner at his agency, Michael was responsible for over 40% growth in margin, having contributed over $250M in incremental revenue during his tenure.
Michael's experience extends across multiple industries ranging from CPG, Food & Beverage, Brewing, Distilling, Technology, Automotive, Pharmaceutical and Financial Services. Some of the more prominent clients Michael has been fortunate to work with are MillerCoors, Pabst, Samuel Adams, Dodge, Ford, Mini, BMW, Volkswagen, Sprint, Verizon, US Cellular, Comcast, Bacardi, Allied Domecq, Campari, Sparkling ICE, Vanguard Financial, Abbott Labs, and Coca-Cola Co.
Michael spent eight years at Miller Brewing Company (MillerCoors / MolsonCoors), enjoying his time as an innovative Product Manager. This experience allowed him to refine his knowledge of the entire production process, understanding what is required to take a product from an "idea," through all operational and production/packaging aspects to make it a reality for consumers.
The opportunity for Automation Solutions to help enhance our clients' productivity and efficiency excites Michael because it aligns with his professional philosophy of…
Contribute – Add value every day.
Learn – Surround yourself with people smarter than you.
Enjoy – Have fun and make the environment better for those around you.
Michael is extremely bullish on the opportunity and need for increased Automation in every industry- as it not only positively contributes to an organization's ROI goals, it also poses an opportunity to increase individuals "quality of life." Applying automation to process-driven functions helps in shifting people from performing mundane tasks to allowing them to develop more purposeful skills and applying their time to focus on the things they love.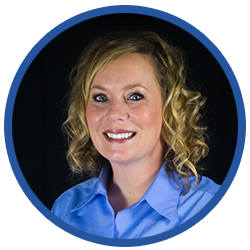 Adrienne Wolf
Office Manager
Every organization should be so fortunate to have an employee like a Swiss Army Knife who can do it all; or maybe the better analogy in this instance is a PLC. Adriene is skilled at both proactively and reactively monitoring the organization to keep things running effectively. When asked about her favorite aspect of her job, Adrienne frequently responds, "that no two days are exactly alike."
Adrienne started with us back in 2014 and has either led or assisted with A/P, A/R, Payroll, Employee Benefits, Job Costing, Recruiting, etc; along with general office duties. She enjoys the tight-knit culture at Automation Solutions LLC and gets excited when she hears from employees and customers about how we were able to help fix issues and/or save them money.
With a background in Nursing, Accounting, and working with an Electrical Contracting Company, Adrienne has the ideal skillset to assist the various personalities across our company. Adrienne enjoys spending time outside the office with her family; especially enjoying the great outdoors and camping during the WI summer months.