Affordable Robotic Integration Solutions Help Manufacturers Overcome High Costs Associated With Manual Labor
If you're a part manufacturer or fabricator, there's no doubt you are continuously seeking ways to improve your productivity, flexibility and quality. The ever-rising costs of manual labor, coupled with decreases in expenses related to automation and robotics, make RIGHT NOW the perfect time to investigate innovative alternatives to continuously searching for (and replacing) employees required to perform repetitive tasks.
We invite you to watch this video showcasing our success in replacing manual processes with efficient automated cells – featuring alternatives to having employees complete repetitive tasks often associated with safety concerns and high risk. Historically, manufacturers thought robots and automation could only be implemented in large-scale production operations and came along with huge investment levels. Our solutions leverage collaborative robots, which are both scalable and affordable, for operations of all sizes, across any industry.
Highlights include a project for a customer overly reliant upon manual labor for simple, but required, repetitive tasks – such as metal press operations. The team at Automation Solutions LLC created a solution which would be ROI positive after a single year.
Understanding that no two businesses are exactly alike, our team's experience (and in-house service offerings) allow us to quickly partner with customers to solve for their specific requirements. Being a boutique automation shop allows us the flexibility to develop custom solutions tailored to meet customer needs, by drawing upon our past experience across every major industry. Our solutions are not only economical and efficient, they also operate like finely-tuned works of art. If you're in need for this type of assistance, you can expect a pain-free, collaborative experience where we function as an extension of your own in-house team.
Why Keep
Doing This?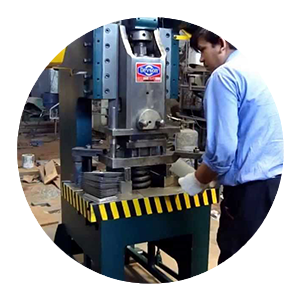 Machines and processes requiring human labor are associated with:
When You Could
Be Doing This!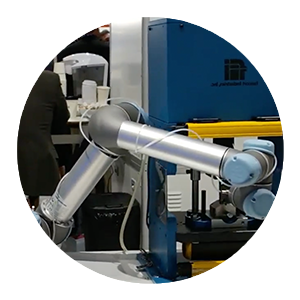 Manufacturing processes that leverage collaborative robots provide:
A high-level look at our customer engagement process is as follows:
Free on-site evaluation of your existing production and manufacturing/fabrication process.
A collaborative dive into your desires, goals, timing and budget to optimize a right-sized solution.
Pre-engineering work to showcase our initial thinking and understanding of the project.
Creation of a solution leveraging equipment and services tied to your Return On Investment (ROI) goals.
Development of a proposal; including timing and negotiated contractual terms.
Operating as a true partner (an extension of your team) – vested in delivering results benefiting both parties.
Development of on-going service commitment (instances where customers may not have in-house automation teams).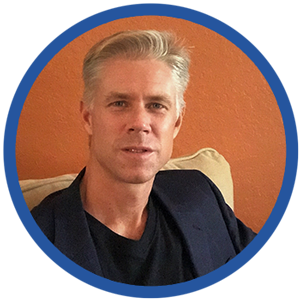 "The definition of insanity is to "keep performing the same tasks while expecting different results." No place is this more evident than the manufacturing world. "
~ Michael Shea, VP Marketing
Automation Solutions LLC
Here's an example of one of our pre-engineered high-level solutions to automate a metal press operation. Often times, a solution comparable to this can be designed and installed for an investment equal to (or below) existing manual labor costs. In these instances, the real question is, "Why would you choose NOT to automate?"
ROI Calculations of Converting a Manual Process to a Robotic Cell
If you're still not convinced NOW is the time to automate, we offer this free and simple to use ROI calculator. With the ever-increasing cost of labor, and the unique challenges in sourcing qualified workers, this tool is a convenient way to examine your current operating costs.
Affordable Robotic Integration For Manufacturers