Situation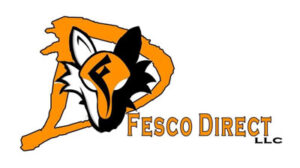 FESCO Direct coordinates equipment manufacturers across the country to construct perfect match ready mix, precast, and central mix batch plants – designed and installed by their partner JEL Concrete Plants. FESCO Direct understands that each unique project requires custom systems, specializing in sourcing custom-designed equipment and systems. Manufacturers simply provide them the material type, flow characteristics and general properties (if necessary) and their team of engineers and vendors will design and manufacture the equipment or systems needed to unload, move, store, mix, load and handle the materials. JEL Concrete Plants is a manufacturer of a variety of high-quality plants at affordable prices. Established by a group of concrete plant engineering and manufacturing professionals, JEL has experience working specifically with design, manufacturing and operation of concrete batch plants in both the ready mix and precast industries. JEL Concrete Plants are unique due to the founders' organization of the company in a way that streamlines the design and manufacturing of traditional concrete plants through the application of modern-day, lean design and manufacturing principles.
The relationship between FESCO Direct and JEL is not your ordinary batch plant manufacturer. The desire to maintain their core philosophy, while introducing technological advancement in process control, led them to partnering with Automation Solutions LLC. JEL realized the need for a specific control system and Automation Solutions LLC's design provided them the ability to offer a unique, cost-efficient, automated control system for the batch manufacturing of concrete.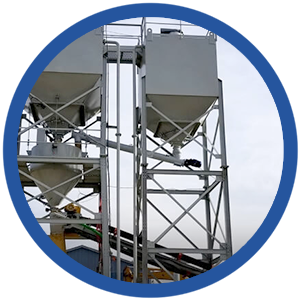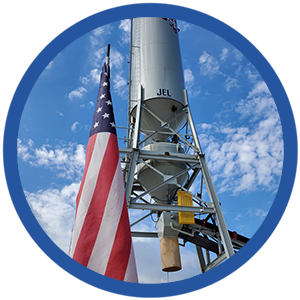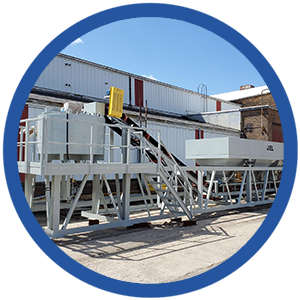 "Automation Solutions LLC developed a custom, proprietary solution that met all of our needs. Previously, we had been working with an Automator who committed to developing a system but failed in the end to deliver. Steve and his team are true innovators who put the customer's needs first while staying true to their word."
~ Matthew Gladen, Managing Partner, FESCO Direct
Opportunity
JEL's quest to enter the automated control system market for mid-tier and lower concrete batching (having primarily been known for their manual concrete control systems) took them down the initial path of investigating pre-existing "off the shelf" solutions. The newly desired system would require the capability of consolidating and aggregating multiple processes, each highlighted by a separate manual electrical system. After shopping multiple vendors and investing in some preliminary test systems, JEL quickly found those systems to be rigid and incapable of being properly (and efficiently) altered to provide the exact service they were seeking. The high cost of retrofitting or enhancing these existing systems was also in direct conflict with their core principle of offering their customers quality solutions at affordable prices.
Automation Solutions LLC met with JEL to understand and dissect what their specific requirements entailed. With a solid understanding of the opportunity, Automation Solutions LLC made an investment in building an HMI mockup to better demonstrate how a custom designed solution would not only deliver upon their needs, but also presented an affordable alternative to "off the shelf" solutions. Due to the nature of building from the ground up, as opposed to scaling back or needing to enhance specific aspects of the other suppliers one-size-fits-all solutions, Automation Solutions LLC was the obvious choice as JEL's partner moving forward.
JEL understands the advantage this new control system provides across their competitive landscape. Many concrete producers have become trusted producers of quality products in highly populated geographies. However, they are often challenged when the need arises to distribute or transport concrete (following production, despite increased mixing efforts) to more remote areas. Historically, it was cost prohibitive to set up an automated, high-quality, manufacturing site in less densely populated areas. Customers in these regions typically suffered through utilizing inferior product because – either the shipping distance was prohibitive; or the local manufacturing process was highly manual and inconsistent. This new solution from Automation Solutions LLC resolves this dilemma, offering the ability to build remote manufacturing sites with full automation at an affordable price.
Implementation
Automation Solutions LLC showcased how vested they are in solving their partner's issues through seamless interaction with the customer. This task required collaboration on behalf of both parties – based on the "back and forth" nature of having to solve for complex nuances of each piece of machinery's specific processing and sequencing. Once again, Automation Solutions LLC leveraged a combination of on-site and remote work throughout the COVID pandemic, proving this essential business can deliver against customer needs even when challenged with adversity. The flexibility of this nimble organization proved to be an asset during a time when many large corporations were limited in completing tasks due to local restrictions, government mandates, and social distancing requirements of businesses. Automation Solutions LLC's hyper-focused task force acted as an extension to the JEL team, sharing the same goals and desire to deliver objectives on-time and within budget. In fact, JEL was delighted by Automation Solution LLC's ability to deliver a solution in under three weeks – far exceeding all timeline expectations.
Automation Solutions LLC leveraged their process of providing JEL with turn-key services beginning with pre-sales engineering all the way through on-going support. Jason Jacobs, Business Development at JEL was quoted as saying how significant to the project's success it was, "to work with experts who understand the entire process and can lead and execute it from under one roof. So much complexity is introduced when there's a need to manage multiple suppliers. In this case, Automation Solutions LLC worked directly with our team to handle all of our requirements. They truly were a one-stop-shop."
The heart of the solution featured the design and engineering of an enclosure – highlighted by an HMI panel and PLC system utilized to control all aspects of the system. A recipe and humidity regulating system was developed to control the batching of concrete, ensuring setpoints are adjusted automatically to regulate the proper amount of water for each specific batch. The "auto mode" instructs the machine to cycle automatically. A simple start button sequentially dispenses the proper amounts of each ingredient and records the level dispensed. Alternatively, the machine can be switched to a "manual mode" allowing the operator to run specific processes independently from the HMI.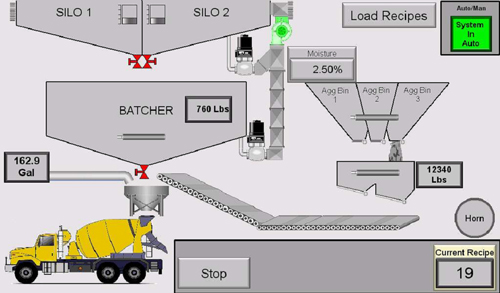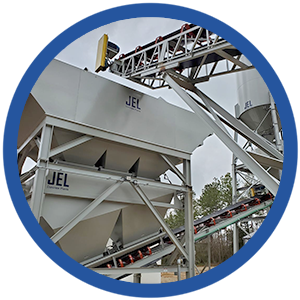 "We enjoyed working with Automation Solutions LLC because they always had our company's best interest in mind. They were the perfect blend of offering top-notch (while still economical) solutions without trying to sell us unnecessary equipment or process."
~ Jason Jacobs, Business Development, JEL Manufacturing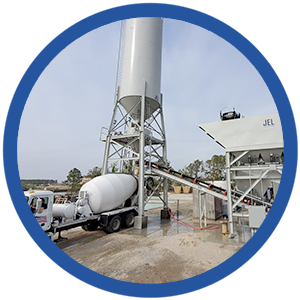 Impact
The nature of this project (along with the results) showcased how perception is not always reality. JEL originally thought a "canned" existing solution, with some alterations, would be sufficient to achieve their goals while also being less-expensive than a custom solution. However, Automation Solutions LLC prides itself on a boutique approach offering true customer value; experts who take the time to understand all process requirements in their design of a ground-up solution offering exactly what's required, opposed to selling in systems featuring a lot of wasted unnecessary components or processes needing to be reverse-engineered in attempts to more appropriately fit a task.
The thought leadership based on Automation Solutions LLC's experienced team allowed for the design, build and installation of a revolutionary concrete batching control system operating to intent – while at the same time efficiently hitting a desired price point. This fully integrated and automated system completes tasks to the exact specifications for which it was designed, while still providing the customer the ability to manually override the system if desired/required at any given time.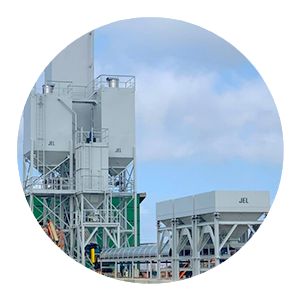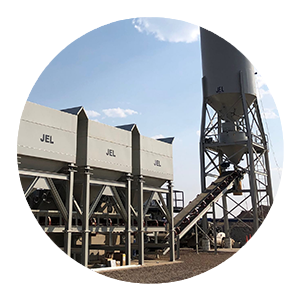 This new solution aids in repositioning JEL as an even more innovative provider in the field of concrete manufacturing. Benefits of Automation Solutions LLC's system include…