It's time to migrate your control system.
One thing's for certain – the evolution of technology ensures that "change" is guaranteed. As suppliers create new innovative solutions, many of their legacy products are phased out. We've frequently been asked to repair or replace discontinued PLC products… such as Rockwell's PLC-5 or SLC 500 which have been deemed "end of life." Searches (and prices) for used and refurbished products have increased on popular reseller websites such as eBay.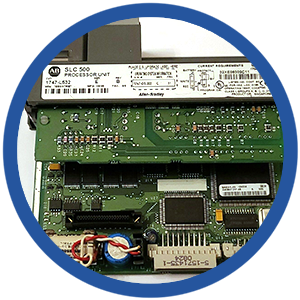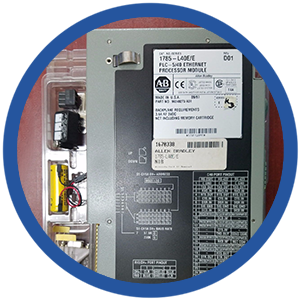 But, why would you want to spend more money on outdated technology???
It's time to reconsider investing time, money, and other valuable resources into antiquated control systems. When you factor in the potential downtime caused by the failure of these older components while you search for a "band-aid" solution, you're only delaying the inevitable and applying a temporary fix to your problem. Additionally, after collaborating with the team at Automation Solutions LLC, you (just like many of our customers) may be surprised to learn we offer economical solutions to migrate antiquated controls. We listen to the concerns of each unique customer and advise them on solutions custom tailored to meet their specific needs. Our proposals are frequently less expensive and more reliable than pre-packaged products requiring modifications.
Reasons to Migrate include:
Automation Solutions LLC is a locally owned, independent automation provider without the overhead and eye-popping hourly rates charged by manufacturer service groups. We aren't handcuffed by any one supplier or brand – allowing us to provide the best option for your machine. Our Engineering Staff can upgrade all major brands of PLC's, including Allen Bradley, Beckhoff, Omron, Siemens, ABB, GE, Honeywell, Toshiba, Mitsubishi… and more. We'll partner with your Production and Maintenance Staff ensuring every aspect of your project is completed while on site, as well as providing any required follow-up service to guarantee your satisfaction.
Other reasons to choose Automation Solutions LLC include:
---
Need a new panel constructed?
Our panels are built in-house in our UL508 Panel Shop.
---
Require other electrical work?
We provide licensed Electrical Contractor Services to furnish a turn-key project.
---
Missing diagrams?
All new drawings are provided ensuring seamless future troubleshooting.