Automation Solutions LLC is a leading designer and fabricator of Industrial Control Panels. All our panels are custom-crafted while featuring the industry's best brands – providing our customers with reliable products meeting the highest quality standards. We understand the need for panels and enclosures that are built right the first time, to required specifications, while being easy to maintain. Our expert builders follow UL Certifications and ISO Standards while focusing on designs grounded in safety, functionality, and durability.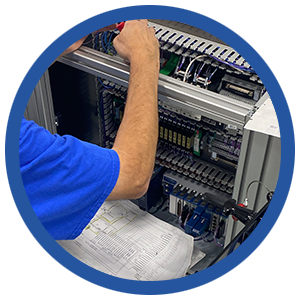 Our team is familiar with the various industry certifications and standards and is qualified to help ensure your product aligns with the proper build your application requires. We utilize AutoCAD Electrical for drawings and schematics and are fluent in formats including Rockwell, Schneider Electric, Siemens, and GE. As a UL Listed Panel Shop, we understand the processes and best-practices to meet every customer's requirements for the successful completion of projects.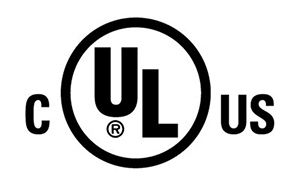 UL CERTIFIED
Design and fabrication of UL508A, 698A, and 1203, industrial control panels, and control for use in hazardous locations.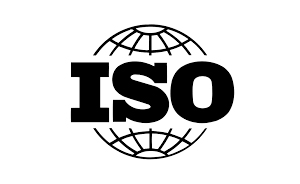 ISO STANDARDS
Expert standards for quality management systems and manufacturing processes.
While most of our work features our own custom designs, we also build control panels based on customer supplied panel schematics, bills of material, and documentation as requested. Additionally, our expert builders have the capability of taking an existing, nearly obsolete control enclosure that's running, and design a retrofit that integrates cleanly and efficiently in instances where budget and minimal down time are the main concern. In these control "retrofit situations," your team will love partnering with our expert engineers, assemblers and wiremen for trusted service and advice. Customers can be confident in the quality and durability of all our products (whether custom, directed builds or retrofits) which take elements such as heat calculations, the environment, and dimensions into consideration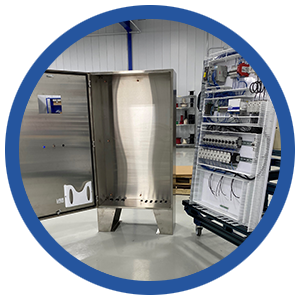 We work closely with every customer to precisely define requirements for a thorough understanding of system needs, as well as the environment where the application will perform. Our engineers leverage their knowledge base to assist in expanding the customer's options, ensuring a collaborative build with an in-depth understanding by all parties. This results in a controls solution specifically designed for its operating environment. We provide services compatible with every major industry.
Examples Include (but are not limited to):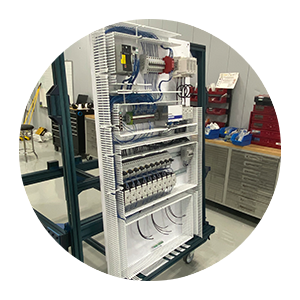 "No two jobs or customers are identical; however our team's decades of experience assists in making sure we're efficient with our panel builds, eliminating mistakes, cutting down on waste, and providing the highest quality control systems at the most economical prices."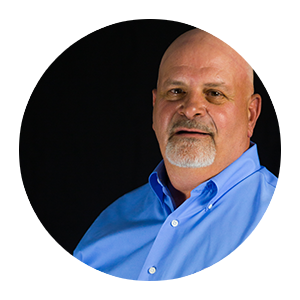 ~ Tim Michols, Panel Shop Manager
Complete Turn-Key Panel Building Solution
We make a point of ensuring your confidence in every detail of your Industrial Control Panel purchase. Our process has been vetted and acknowledged by our customers as a unique experience that is far superior to competitors.
Panel Building Process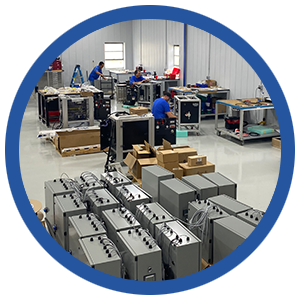 Reasons To Have Automation Solutions LLC Build Your Industrial Control Panels
Our new 5,000 square feet facility ensures the flexibility and space to process and fulfill any size order.
Accommodations for all custom enclosure fabrication requirements, while also supporting more traditional cases.
Our "one-stop-shop" allows for the design, part sourcing, enclosure modification, build and testing under one roof.
We document our manufacturing process, provide schematics, and engage your engineering teams through both on-site and/or remote technical support.
Panels are 100% functionality tested and quality inspected.
Local delivery and worldwide shipping/transportation can be arranged.
Our experience, consistency, low overhead, in-house services and history working in nearly all industries provides our customers an economic and highly efficient competitive advantage.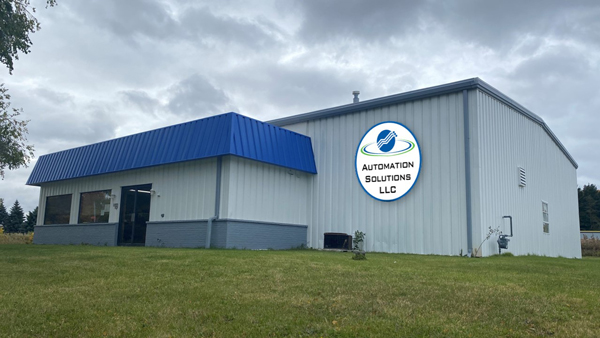 Our Panel Shop facility is located at: 10827 N Weston Dr. Mequon, WI 53092
"It's my goal to ensure every customer's experience exceeds expectations. Our team takes exceptional pride in knowing our panel builds are the ultimate blend of art and science – delivering a high-quality product that is safe, functional, and durable."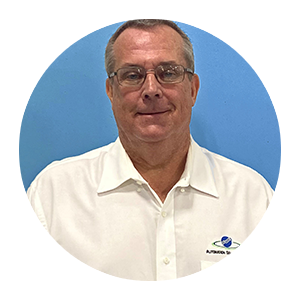 ~ Chuck Nordness, VP of Production
Your company's specific custom control panel will benefit from our team's decades of experience building hundreds of panels for businesses in every industry. Don't settle for fly-by-night shops or individuals when you can have both the efficiency of working with Automation Solutions LLC, as well as the confidence of knowing your panel build takes into consideration all the knowledge we've accumulated from those decades of learning.
We Build Custom Control Panels Designed for Safety and Durability