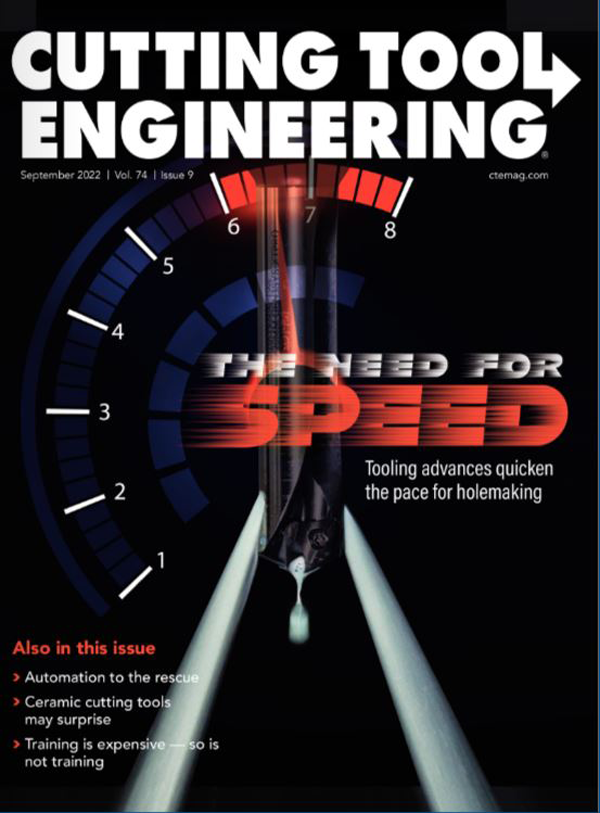 The premier magazine for manufacturing professionals, Cutting Tool Engineering covers cutting and grinding from cover to cover. This comprehensive source for finding manufacturers, distributors and machine shops serving the metalworking industry recently published an article on automation's ability to eliminate dull, dirty and dangerous tasks for workers at any size facility.
Traditionally, small and medium sized businesses have associated robotics with something that was only realistic and affordable for major manufacturers – such as those found in the automotive industry. Many businesses are surprised to learn how much prices have dropped for collaborative robots (cobots) in recent years. Here at Automation Solutions LLC, we partner with our customers to find scalable solutions that won't "bust their budget." Typically, our solutions are ROI positive under three years. And with the rising costs of manual labor, many of our concepts are capable of paying for themselves in a single year.
Check out this feature article "Robot To The Rescue" addressing the type of integration services we provide to take on many of the tasks manufacturers are having difficulty finding labor to complete. The labor shortage is a real issue every manufacturing company is up against. Labor, health care, safety requirements and overhead costs associated with employees are at an all time high, showing no signs of falling. An investment in capital equipment is something which can be amortized over multiple years and utilized for long periods of time without re-training, hiring or safety expenses being incurred. This doesn't even begin to address the increased speed of production, the accuracy, or the quality of the work performed by a robot specializing in the type of repetitive tasks humans quickly grow bored of.
We're finding many of our customers' orders are at all-time high levels of demand, but they are falling short in terms of meeting goals or are unable to meet the efficiency levels required to achieve profitability due to uninspired, under-qualified, or lack of employees. These are the types of challenges Automation Solutions LCC is best at meeting. Recently, we provided a solution to a customer who stated they needed 22 employees working across three shifts to meet their manufacturing output goal. Currently they have only been able to source 8 employees… slightly more than enough people to cover a single shift. We provided a solution allowing them to run those three shifts and meet their goals at a cost under a single year's labor investment for those missing individuals.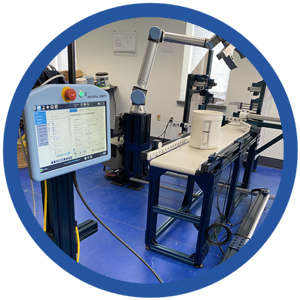 ---
This video showcases the early production stages and testing of a customer's robotic cell prior to installation. This cell will replace multiple manual tasks including depalletizing, indexing and conveyance of parts and containers.
---
Understanding many businesses are more frugal than ever in terms of their expenditures, we like to assist our potential partners in determining the proper level of investment, so there's no "waste" in what they are purchasing. This is part of our boutique approach – where we custom-fit solutions to specific businesses. We assist in the customer's building of a business case for the new technology and ensure they have all the necessary information to determine the return on investment. We've even developed this useful online ROI Calculator for those who want to take a look at the numbers on their own. However, we love conversations with new prospective customers on pre-engineering a concept, determining the proper investment level, and building the case for senior management to fund their next automation project. We look forward to talking with you regarding any automation or robotics installation you are considering.
Sample image of ROI Calculator. Click the button to use our free on-line tool with no obligation.
Automation Solutions LLC Featured In Cutting Tool Engineering Magazine