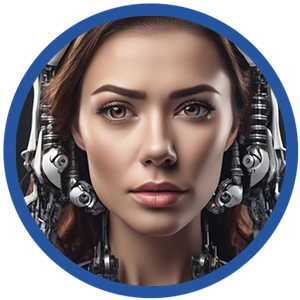 Autumn Matian Serves As A Resource For Manufacturing Companies
We're excited to introduce the newest member of our team! All companies wish they had someone who literally knows everything going on within the organization. Meet Autumn, a true aggregation of the entire company's knowledge base. Autumn Matian has a vast history and is constantly updating her knowledge base – while providing insights on many of the industry's most relevant topics. Her contributions have transformed manufacturing companies believing they have labor issues (workforce shortage, high cost of wages & benefits, training, human error, etc.), by shifting the discussion to how their real issues are inefficiencies with production and/or operations. Autumn shows companies how to cut costs and save time on the logistics associated with hiring; while helping them transition to innovative solutions to optimize their process and become more efficient in achieving their desired ROI targets.
Be sure to follow Autumn at https://www.linkedin.com/in/autumn-matian/ as she shares valuable information regarding Conveyance, Batching, Machine Tending, Motion Control Packaging, Robotics, Press Operation, CNC, and Safety.
Announcing The Newest Member Of Our Team