Joining Beckhoff Integrators Group (BIG)
On January 27, 2021, Automation Solutions LLC became an official member of the Beckhoff Integrator Group (BIG). This recently formed partner network recognizes our proficiency in implementing Beckhoff automation solutions. Given our history and experience in automation and control systems, we are proud to be members of this exclusive group, building upon our close relationship with Beckhoff. We look forward to engaging our customers and further leveraging the diverse and powerful platform Beckhoff has to offer.
BIG is the official network for integrators of Beckhoff Automation hardware and software in North America. BIG supports numerous industries that need system integration services and applies world class automation and control solutions for a diverse range of clients.
The Beckhoff Integrator Group is the official network of integrators who are proficient in the application of Beckhoff Automation control technologies. By utilizing integrator experts trained in Beckhoff technology, BIG strives to provide superb engineering design/support of automation and control applications in all markets across North America.
BIG is a dynamic community that constantly pushes its members to learn, grow and excel using Beckhoff hardware and software. By doing this, the Beckhoff Integrator Group can assist Beckhoff Automation in the guidance, consultation and support of customers needing various levels of automation expertise regardless of their application or the market in which they do business.

Contact us to learn more about Automation Solutions LLC's Beckhoff programming expertise.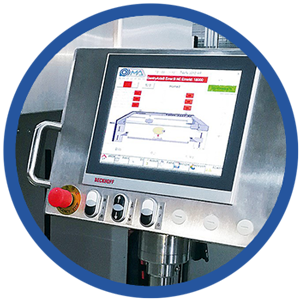 About Automation Solutions LLC
Automation Solutions LLC partners to eliminate antiquated or unsupportable machine control systems through the creation of innovative PLC and computer-based solutions providing increased performance, reliability, and production efficiencies.
About Beckhoff Integrator Group
Beckhoff implements open automation systems based on PC Control technology. The Beckhoff "New Automation Technology" philosophy represents universal and open control and automation solutions that are used worldwide in a wide variety of different applications, ranging from CNC-controlled machine tools to intelligent building automation. Their products span automation software, Industrial PCs, I/O and Fieldbus Components, integrated vision, integrating with machine learning and AI, and Drive Technology. They can be integrated into a seamless control system or used separately. Beckhoff products are available for all industries.
Automation Solutions LLC. Joins Beckhoff Integrators Group (BIG)