Realizing Better Outcomes Through The Power of Automation & Machine Integration On The Plant Floor
During an informative session on September 17, 2021, Steve Nordness, founder of Automation Solutions LLC will engage with attendees providing a high-level overview of the role and impact of automation on business, a look at some "real life" situations where the company's processes helped customers achieve new levels of efficiency and profitability, as well as some discussion around how to future-proof businesses for optimal success.
For more information on the upcoming conference, please follow this link.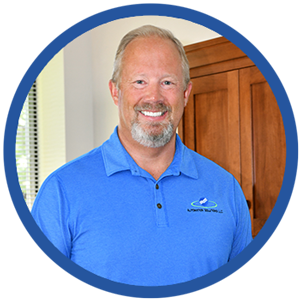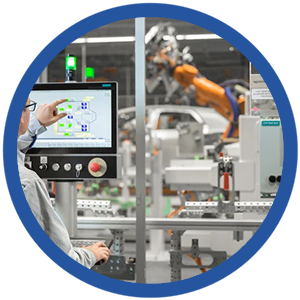 For those unable to attend, we are providing access to the presentation file sharing valuable insights for organizations experiencing any of these current trends:
Much of the focus of the presentation will surround Automation Solutions LLC's unique partnership with Paper-Less LLC (a wholly owned subsidiary of ISE, Inc) specializing in the design, development and support of a Manufacturing Execution System (MES) helping manufacturing companies go Paper-Less.
Automation Solutions LLC understands every customer is unique. We always welcome inquiries around products and processes which will benefit our customer's businesses. Contact us for a free, no obligation conversation on how we can partner in ensuring your company meets its goals through innovation, optimization and a reduction in waste.
ABOUT AUTOMATION SOLUTIONS LLC
What Does Automation Solutions LLC Do?
Automation Solutions LLC focuses on helping companies upgrade antiquated or unsupportable machine control systems – providing for faster (more automated) processes, machine data acquisition and storage. Many of our modern solutions also include remote monitoring via smart device or remote computer. As a systems integrator with in-house engineering, panel-building and installation services, we are uniquely qualified to provide turn-key solutions for automated system control.
We're a boutique partner specializing in the creation of innovative PLC and computer-based controls providing increased performance, reliability, and production efficiencies. While "boutique" may sound expensive, our customers have found our cost-saving solutions to be custom tailored to their specific requirements, providing a more economically viable solution vs. pre-packaged offerings requiring modification or featuring unnecessary components.
We provide customers additional value through seamless protocols allowing ERP systems access to production controls on the factory floor. This greatly improves efficiency while reducing errors/waste associated with the manual handling and transfer of data. Management is provided real-time reporting and control, eliminating the gap in their ability to access and interpret what's occurring with operational procedures. Finally, companies can manage day-to-day business activities such as accounting, procurement, project management, risk and compliance, tied directly to their supply chain logistics.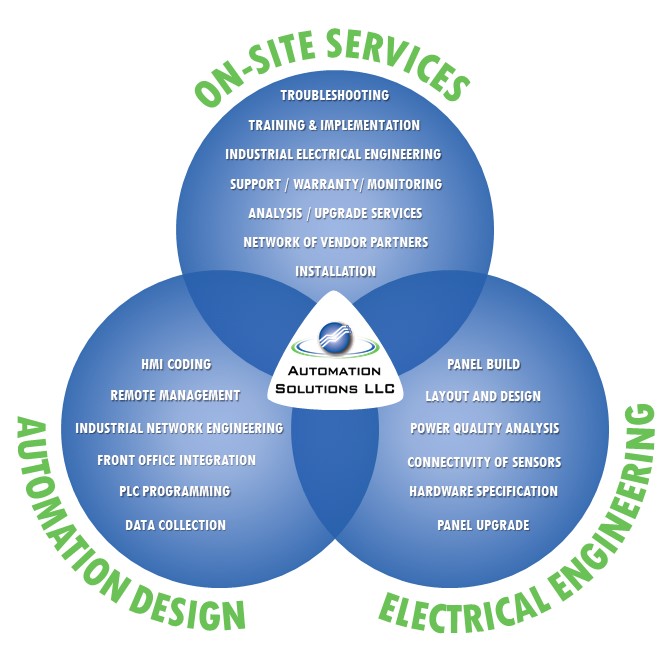 How Does Automation Solutions LLC Accomplish This?
Automation Solutions LLC strives to help companies lower production costs by reducing maintenance and manpower requirements while increasing efficiency through process improvement.
While familiar with all control systems, we maintain partnerships with key suppliers for custom control services with companies including Real Time Automation, Hardwood Engineering, Beckhof, Pilz and Rockwell Automation. Partnerships like these translate into higher quality outcomes for the customer, along with quicker project completion.
Automation Solutions LLC To Present At The Infor XA User Conference