Choosing an Automation Expert?
Wanting to automate certain processes can be a great option to improve productivity while reducing labor costs. Many companies have been using automated systems for years—but others are just starting to think about making the switch. If your company is thinking of jumping into the world of automation there are a few things you will want to know before choosing an automation expert.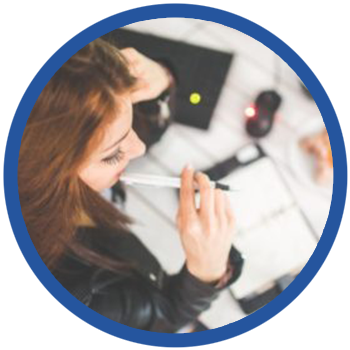 Make sure you have a game plan
One of the most important things you should bring to your consultation is an idea of what you need from your system. Maybe you quantify this need as being able to produce goods at a certain speed. Or perhaps your idea of knowing what you need is that your system can produce "X" number of items within a timeframe. Before scheduling a consultation, your leadership needs to be on the same page about what you're looking to get out of the process—you need to define what success will look like. If you don't set clear goals, then your company could be spending a large sum of money and receiving relatively little in return. You may be tempted to rely heavily on automation experts to help you understand what you need and make recommendations. However, while these companies are experts on everything automation, your team knows your company best. You know the ins and outs of your business, the future plans, and ultimately what needs to happen in order for your company to be successful. To find the best system for your company you must be able to explain your needs and any pain points to your automation expert. You'll also want to know any specific applications your company uses, as that may affect the solution your automation expert will recommend.
Communication is Key
Before committing to a company, you should make sure you feel comfortable communicating with them. Choosing the right company can either calm any fears you may have or leave you feeling stressed. If you experience communication issues even before you sign a contract you may want to rethink working with that particular company. Because your company is investing such a large amount of money and time, you should make sure you are placing your trust in someone who will keep your priorities in mind. You'll also want to be in the loop if any issues come up during the process. There is nothing worse than hearing about a problem that's occurred and will cost you extra money or has pushed back your completion date. But it's even worse when you hear about the problem weeks after it's happened—or only when the final bill arrives and no one has communicated that it will cost your company extra. Being comfortable communicating with your expert makes it easier to bring up any questions or concerns you may have as the project ensues.
It's all in the details

It's important to find out any other information that may seem useful. Small details can sometimes end up being decision-makers or breakers. For example, one of the automation companies on your short-list may only install systems. If your system has an issue and you need outside help you'll need to call on another company for a solution. On the other hand, the other company on your short-list may offer installation, maintenance, and repair for their clients. If an issue occurs in this case, all you need to do is call the company and they will send someone out to look at it. Because the second company offers a better service offer, you may end up choosing them. Being able to call the company that installed your system can take a lot of stress off your company if something goes wrong. Plus, you know that this company knows your system—because they installed it!
Whether your company is just starting to explore automation or serious about implementing a system, remember to do your homework. Don't just pick any automation company. Do some research and make sure the expert you select will be able to provide your company with the solution you are looking for.
Choosing an Automation Expert? What You Should Know Before Signing on the Dotted Line